Wake up your Valentine with a romantic mug set — one for your sweetheart and one for you. The process for personalizing a ceramic mug with permanent marker is very simple, and your significant other will be reminded of your romantic sentiments long after February 14th has passed. Getting your morning caffeine fix has never been sweeter.
What You'll Need
All you need are two blank mugs, a pencil, an oil based permanent marker and an oven.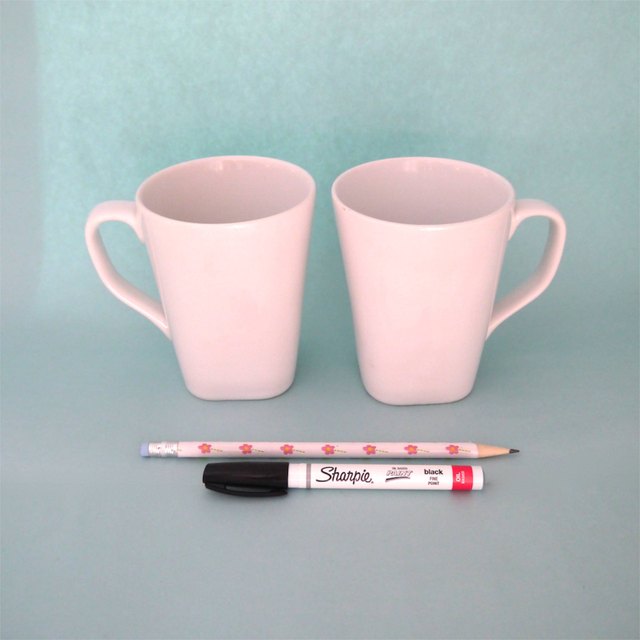 Write in Pencil First
Begin by writing your saying onto your cups in pencil first. Take your time and get the lettering exactly how you want the final product to look. You can use a straight edge to keep everything aligned correctly. Add any illustrations you would like.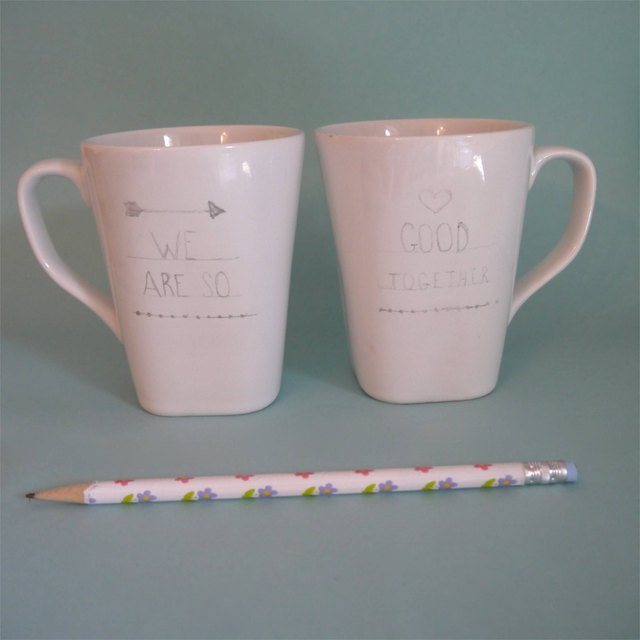 Trace Over with Oil-Based Permanent Marker
Next, carefully trace over the pencil marks with an oil-based permanent marker. It must be oil based or your project will not work. Allow to dry for 2 hours.

Carefully Wipe Away Pencil Marks
After two hours, carefully wipe away pencil marks and any other blemishes such as fingerprints or scuffs with a damp cloth. Otherwise marks could be permanently set in the baking process.

Bake at 425 Degrees
Place mugs in a cold oven and turn on temperature to 425 degrees. Set timer for 50 minutes. Once 50 minutes is up, turn oven off. Leave mugs in oven with door shut until oven is cool. This will keep the mugs from sudden temperature changes and prevent paint from chipping. Hand washing is recommended.


Source: eHow.com